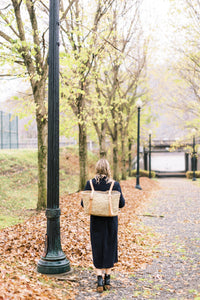 Ethical. Feminine. Unique.
Ever Thrift combines my loves of fashion worthy of women, and shopping sustainably and ethically. I love the way that clothes can communicate who you are as a person and there is nothing quite as unique as a thrifted find. Plus, thrifting means fewer clothes in landfills, and it doesn't feed the fast fashion cycle.
Here at Ever Thift, I carefully curate seasonal collections of anywhere from 30-100 clothing items and accessories. Each item I personally love and would wear in a heartbeat. Collections go on sale at a set date and time that I post on Instagram and in my email list. Sign up or follow to know when the next sale is coming!
Read more